In Southern California, just over the Hollywood Hills, north of Los Angeles, at the Gateway to the San Fernando Valley is the dynamic business community of Universal City/North Hollywood and residential communities of North Hollywood & Valley Village. Population approximately 210,000. Real estate in the "NoHo Art's district" is booming recently. The area features up & coming business's and luxury apartments.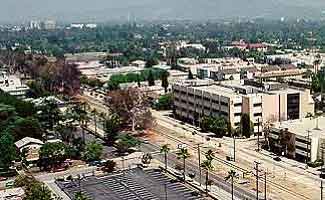 For generations, the San Fernando Valley has been the home of legends. Bob Hope, Ron Howard, Gene Autry, Sally Field, Clark Gable, John Wayne, Tom Selleck and countless others have called the Valley, home. Among those who make their home here are: Universal Studios Hollywood, Universal Studios & Music, The Walt Disney Company, Warner Brothers, DreamWorks SKG, NBC, Litton Industries, dmc Real Estate Boeing-Rocketdyne Propulsion and Power, Countrywide Credit, Academy of Television Arts & Sciences, Nestle USA, Nickelodeon Animation Studios, CBS Studio Center, Pinkerton, and Wellpoint Health Networks. The highly educated workforce, well-developed infrastructure, hospitable climate, business-friendly municipal governments and strategic position along the Pacific Rim have combined to facilitate the establishment of more than 50,000 small businesses. North Hollywood expands over 11 Zip codes; ZIP Code 91601, 91602, 91603, 91605, 91606, 91609, 91611, 91612, 91615, 91616, 91618.
Today, North Hollywood is a diverse and vibrant neighborhood with a rich real estate history. The neighborhood's real estate market has experienced significant fluctuations in prices over the years. In the early 2000s, North Hollywood, like many other areas in the United States, experienced a boom in real estate prices. Home values skyrocketed, and many buyers found themselves priced out of the market. The global financial crisis of 2008 had a significant impact on North Hollywood's real estate market. Home values plummeted, and many homeowners found themselves underwater on their mortgages. The neighborhood experienced a high rate of foreclosures, which led to a glut of homes on the market and a drop in prices. However, in recent years, North Hollywood's real estate market has rebounded. Home prices have risen steadily since the 2008 crisis, and the neighborhood has become an increasingly popular destination for homebuyers. The median home value in North Hollywood is currently around $770,000, which is significantly higher than the national average. The neighborhood's popularity has led to increased demand for housing, which has put upward pressure on prices. This has led some residents to express concerns about gentrification and the impact of rising home prices on the neighborhood's character and affordability. Despite these concerns, North Hollywood's real estate market shows no signs of slowing down. The neighborhood's rich history, diverse population, and vibrant cultural scene continue to make it an attractive destination for homebuyers. Whether you are looking for a starter home, a luxury property, or something in between, North Hollywood has something to offer.

For help with buying or selling Real Estate in North Hollywood, contact us here.