Home to the One Source Real Estate office since 2006. We love being in Sherman Oaks. Being involved with the community and seeking daily to improve it, we have seen the area grow and become a very appealing neighborhood to live and work in. With a population of about 70,000 people. The average household income is $102,568. 39% of the population has a Bachelor's degree or higher. 25% of the population has a Master's degree or higher. Over the years we have seen its growth and the Real Estate market is thriving! Having sold over $70,000,000 in real estate much in our neighborhood,  we are the experts in Sherman Oaks. Such an excellent central location to the San Fernando Valley as well as the Westside. The neighborhood is roughly bounded by Studio City to the east, Van Nuys to the north, Encino to the west, Bel Air and Beverly Hills Post Office to the south. Sherman Oaks is situated along the Los Angeles River.  Easy freeway access with the 101 Ventura Freeway, and 405 San Diego Freeway. North/South bound major corridors include Beverly Glen Boulevard, and Sepulveda Boulevard.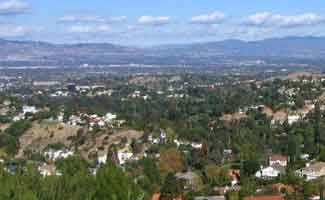 Fun things to do in Sherman Oaks:
Sherman Oaks Castle Park operated by the city of Los Angeles Department of Recreation and Parks features Mini-Golf (putt-putt), batting cages and an updated arcade. This is a great place to spend time with the family or a unique date night!


Sherman Oaks Galleria featuring Regal Movie Theaters, 24 hour fitness and the always popular Cheesecake Factory. This outdoor mall includes a Burke Williams spa for your day of relaxation or try dining at one of the ten food business'.


Westfield Fashion Square mall is an enclosed mall featuring Macy's and Bloomingdales. But many aren't aware in their parking lot from April 26th-Decemeber 27th on every Tuesday there is a bountiful Farmer's Market.


Hazeltine Park (aka Van Nuys Sherman Oaks Park) being the largest in the neighborhood has something for everyone. Summer and Winter camps available for childen. VNSO Senior Center for our mature audience. Then there's multiple baseball fields, basketball courts (1 indoor), soccer fields, a heated outdoor pool, playground, area's to have birthday parties or to simply take a walk.
The southern boundary has always been Mulholland Drive. The western boundary is Firmament as it crosses Ventura Blvd. The current northern boundary is Oxnard Street and the eastern boundary is Coldwater Canyon Avenue from Burbank south to Magnolia Boulevard where it jogs west so as to reach Fulton Avenue at Ventura Boulevard. The line then follows Longridge Avenue south to Mulholland.
On July 14, 2009, the Los Angeles City Council approved a request to extend portions of the northern boundary of Sherman Oaks from Burbank Blvd. to Oxnard St.
Sherman Oaks Galleria (featuring Cheesecake Factory, 24 Hour Fitness and Archlight Theaters) and Westfield Fashion Square Mall (featuring Bloomingdale's and Macy's) are the premiere shopping, and dining attractions at this end of the San Fernando Valley.  Mixed use projects along Ventura Blvd have seen recent growth. The corner of Beverly Glen Blvd & Ventura Blvd has new Wholefoods under construction. As well has a new Pavillions branded super market slated for 2020 at corner of Ventura & Kester (14845 Ventura Blvd).  Sherman Oaks expands over 6 Zip codes: 91401, 91403, 91411, 91413, 91423, 91495