Home to the One Source Real Estate office since 2006, we are a team of experienced real estate agents serving Sherman Oaks, CA. We specialize in Realty Sherman Oaks and take pride in our community involvement and efforts to improve the area. With a population of approximately 70,000 people and an average household income of $102,568, Sherman Oaks is an appealing neighborhood to live and work in. We understand the needs of our clients and offer personalized services that cater to their unique requirements. With 39% of the population holding a Bachelor's degree or higher and 25% with a Master's degree or higher, we understand the value of education and its impact on the community. The thriving Real Estate market in Sherman Oaks has seen us sell over $70,000,000 in real estate, much of it in our neighborhood, making us the go-to experts in Real Estate in Sherman Oaks. Trust us to help you find your dream home or sell your property in Sherman Oaks, CA. Such an excellent central location to the San Fernando Valley as well as the Westside. The neighborhood is roughly bounded by Studio City to the east, Van Nuys to the north, Encino to the west, Bel Air and Beverly Hills Post Office to the south. Sherman Oaks is situated along the Los Angeles River.  Easy freeway access with the 101 Ventura Freeway, and 405 San Diego Freeway. North/South bound major corridors include Beverly Glen Boulevard, and Sepulveda Boulevard.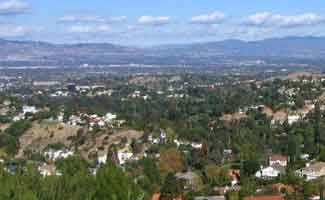 Fun things to do in Sherman Oaks:
The southern boundary has always been Mulholland Drive. The western boundary is Firmament as it crosses Ventura Blvd. The current northern boundary is Oxnard Street and the eastern boundary is Coldwater Canyon Avenue from Burbank south to Magnolia Boulevard where it jogs west so as to reach Fulton Avenue at Ventura Boulevard. The line then follows Longridge Avenue south to Mulholland.
On July 14, 2009, the Los Angeles City Council approved a request to extend portions of the northern boundary of Sherman Oaks from Burbank Blvd. to Oxnard St.
Sherman Oaks Galleria (featuring Cheesecake Factory, 24 Hour Fitness and Archlight Theaters) and Westfield Fashion Square Mall (featuring Bloomingdale's and Macy's) are the premiere shopping, and dining attractions at this end of the San Fernando Valley.  Mixed use projects along Ventura Blvd have seen recent growth. The corner of Beverly Glen Blvd & Ventura Blvd has new Wholefoods under construction. As well has a new Pavillions branded super market slated for 2020 at corner of Ventura & Kester (14845 Ventura Blvd).  Sherman Oaks expands over 6 Zip codes: 91401, 91403, 91411, 91413, 91423, 91495
If you're considering a move to the vibrant community of Sherman Oaks, California, you've come to the right place. As a seasoned real estate expert in Sherman Oaks, I'm here to guide you through the journey of finding your dream home in this picturesque neighborhood. Sherman Oaks real estate is full of opportunities, and with the assistance of a dedicated Sherman Oaks realtor or real estate agent, you can unlock the potential that this area has to offer.
Sherman Oaks Real Estate Overview
Sherman Oaks, located in the heart of Los Angeles, is known for its picturesque streets, tree-lined avenues, and a diverse range of housing options. Whether you're seeking a cozy condo, a family-friendly single-family home, or an upscale estate, Sherman Oaks has something to suit every lifestyle and budget.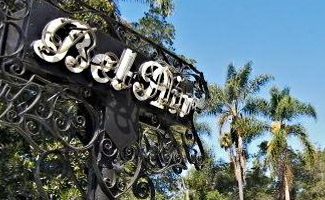 Why Choose Sherman Oaks, CA Real Estate?
Sherman Oaks, California, is more than just a neighborhood; it's a community. With its close proximity to the bustling city of Los Angeles, you'll have access to world-class entertainment, dining, and cultural attractions. At the same time, Sherman Oaks maintains a tranquil suburban atmosphere that provides an excellent quality of life.
The Role of Sherman Oaks Realtors and Real Estate Agents
Navigating the Sherman Oaks real estate market can be both exciting and challenging. That's where experienced real estate agents in Sherman Oaks, CA, come into play. These professionals have an intimate understanding of the local market, from the latest trends to hidden gems that might not be immediately apparent.
A skilled Sherman Oaks realtor or real estate agent will take the time to understand your needs, preferences, and budget. They will leverage their extensive network and local knowledge to identify the most suitable properties for you. Whether you're a first-time homebuyer or a seasoned investor, having a dedicated agent by your side can make all the difference.
Insider Tips for Sherman Oaks Real Estate
Explore the Variety: Sherman Oaks offers a diverse range of housing options. Explore neighborhoods like Chandler Estates, South Sherman Oaks, or Hidden Woods to find the one that best aligns with your lifestyle.

Schools Matter: For families, Sherman Oaks is home to some top-rated schools, making it an ideal place to raise children.

Commute Considerations: Sherman Oaks' strategic location provides convenient access to major freeways like the 101 and 405, making your daily commute a breeze.

Local Amenities: Enjoy the vibrant atmosphere of Ventura Boulevard, filled with shops, restaurants, and entertainment options.

Home Inspection: Always invest in a thorough home inspection to ensure your potential property is in good condition.
In conclusion, Sherman Oaks, Los Angeles, real estate is a treasure trove of opportunities waiting to be explored. Whether you're a buyer or seller, working with experienced Sherman Oaks real estate agents can streamline the process and help you achieve your real estate goals. Don't miss out on the chance to call this fantastic neighborhood your home – get in touch with a Sherman Oaks realtor today and start your journey towards finding the perfect property.