One-Source Real Estate offers customized options in the thriving commercial real estate market in Sherman Oaks. They find exclusive prospects and guide investors towards high-yield ventures in this thriving Los Angeles region by focusing on client-centric tactics. We provide legendary guidance, ensuring seamless transactions and optimized returns for clients seeking to establish a lucrative presence in the dynamic Sherman Oaks commercial real estate market. Our commitment to excellence and personalized advice services strengthen their status as a trusted partner in unleashing the potential of Commercial Real Estate in Sherman Oaks.
One Source Real Estate navigates Sherman Oaks' Dynamic Core
A dynamic commercial core flourishes amid the beautiful attractiveness of Sherman Oaks, pulsing with creativity, innovation, and entrepreneurial drive. Sherman Oaks, being the hub of developing company ventures, enables both entrepreneurs and businesses to embark on a path of commercial success. We serve as the ultimate compass in this bustling location, offering a varied selection of commercial real estate solutions suited to match every business requirement.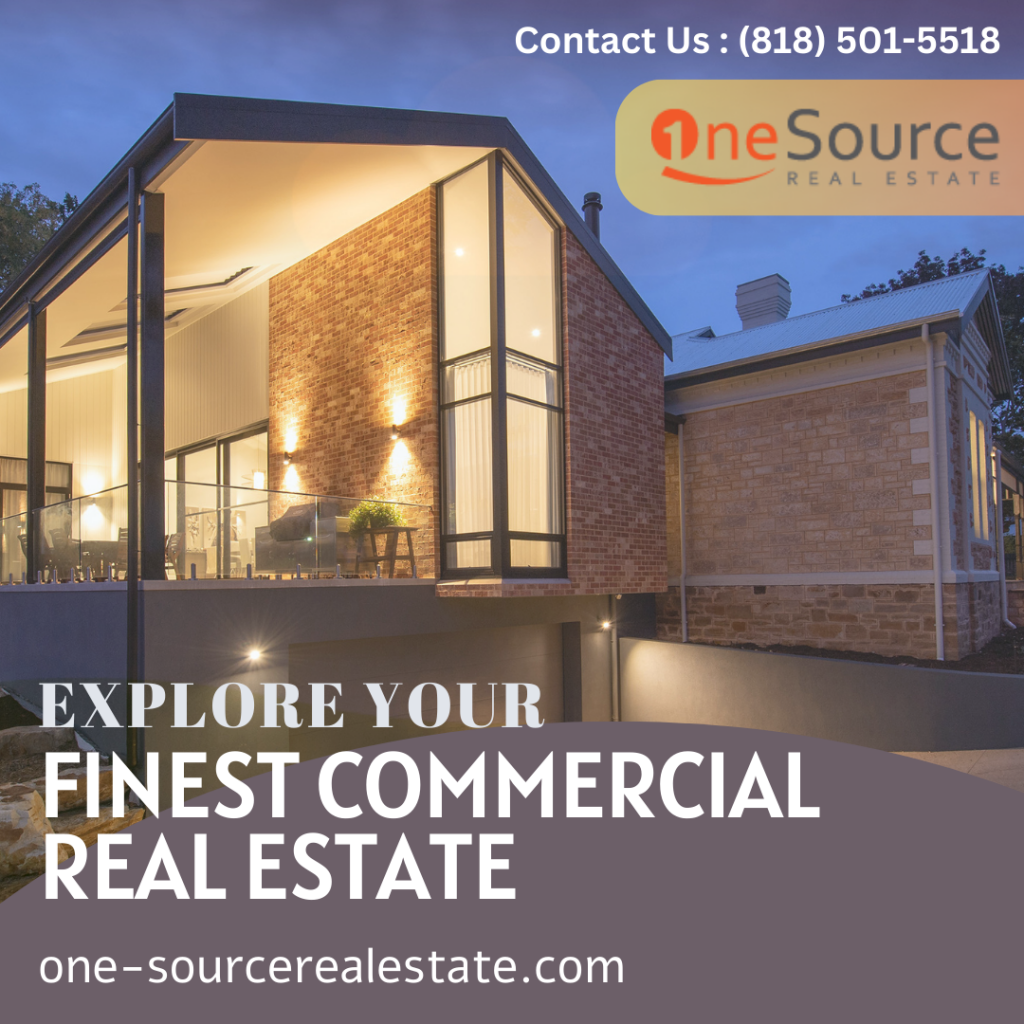 Fostering Business Haven:
Sherman Oaks, known for its bustling streets and lively environment, has long been a sought-after location for business ventures. Its dynamic community, strategic position within the broader Los Angeles area, and diverse and sophisticated clientele all attract entrepreneurs. Sherman Oaks' attraction stems not only from its corporate potential but also from its seamless integration of modern urban services and natural quiet. This distinct blend has transformed the neighborhood into a business haven.
Enabling Success:
We have a local real estate industry staple, who understands the intricate dynamics and specialized needs of businesses looking to establish a presence in Sherman Oaks. Our has handpicked an excellent portfolio of commercial buildings, each designed to inspire success and support growth, based on a deep understanding of the local market. From modern office buildings with cutting-edge technology to diverse retail complexes that exude charm and accessibility, the portfolio represents the diversity and energy of Sherman Oaks' commercial landscape.
Exploring Excellence:
Entering the commercial offers of us is like embarking on a journey of discovery. Each building in its portfolio is more than simply a physical structure; it is a manifestation of architectural brilliance, strategic placement, and a thorough awareness of the changing business climate. These assets are methodically picked with an acute emphasis on the needs of modern enterprises to ensure that they serve as a catalyst for growth, productivity, and profitability.
Modern Workspaces Redefined:
We provide a myriad of cutting-edge office spaces that flawlessly mix modern style with utility for individuals envisioning a dynamic working environment. These rooms are deliberately designed to encourage a collaborative environment, improve employee well-being, and facilitate productivity. These workplaces represent contemporary professionalism, with features ranging from inventive workspaces to peaceful breakout areas.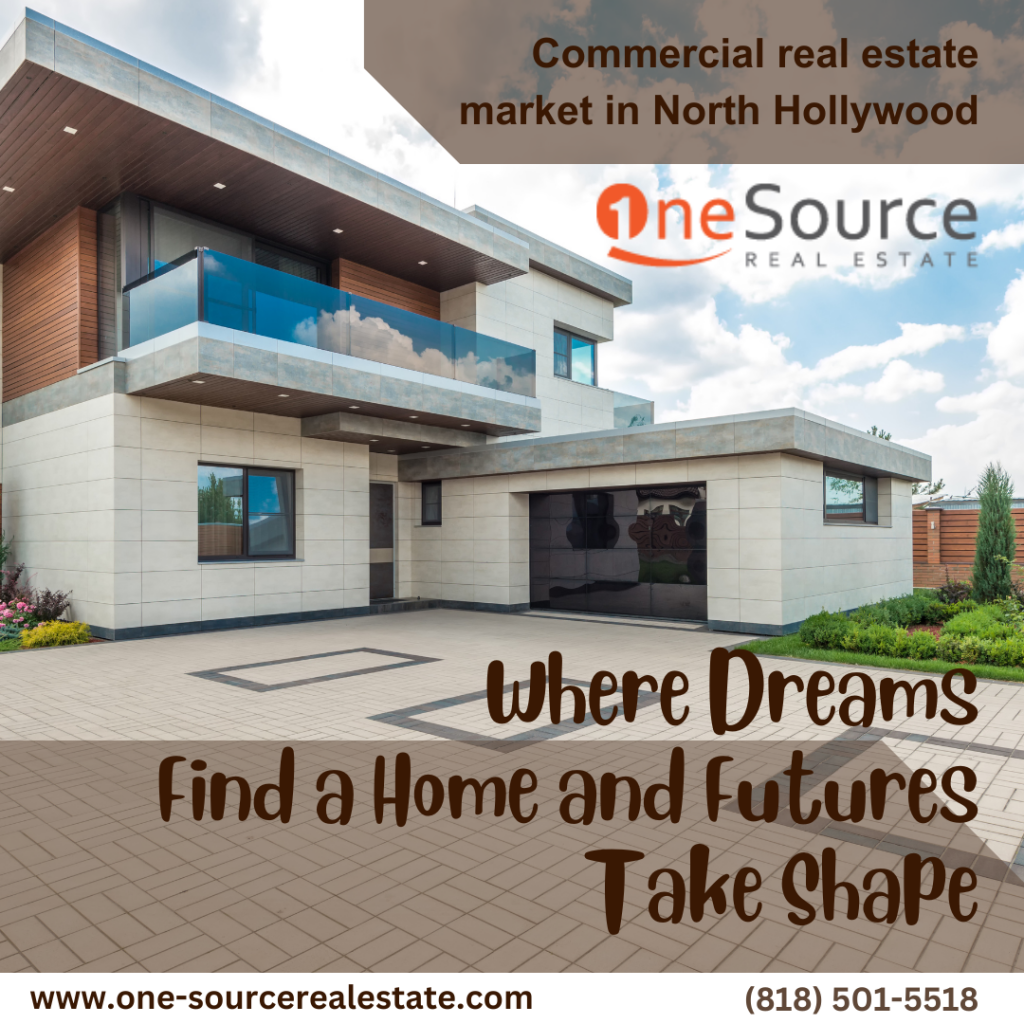 Strategic Selections Pulsating Retail Spaces:
An indication of the district's vivacious energy is the retail locations chosen by us. These spaces are planned to draw the attention of the busy foot traffic that defines Sherman Oaks and are strategically located in high-traffic zones. These retail establishments, which range from posh boutiques to hip cafes and welcoming storefronts, offer businesses an alluring platform to advertise their goods and services in a setting that skillfully combines business with community.
Powerful Industrial Properties for Business Growth:
We provide a variety of industrial properties in addition to office buildings and shopping centers to meet the needs of companies that require strong infrastructure and large operational capacity. These commercial buildings have a keen eye for potential and are ideally situated to support effective manufacturing and logistical processes, allowing companies to flourish in a setting that encourages development and expansion.
Encouraging Growth:
We are a trustworthy collaborator invested in the success and growth of each company that chooses to locate in Sherman Oaks, not merely a source of commercial real estate solutions. The staff at us leads businesses through every stage of the real estate journey with a dedication to excellence, ethics, and individualized service, making sure that each property transforms into more than simply a space but also a catalyst for success and distinction.
Leading Success:
One Source Real Estate stands out as a pillar of integrity, dependability, and unmatched knowledge in the field of commercial real estate in Sherman Oaks. We remained committed to illuminating the road to success by providing an exceptional blend of commercial properties that redefine the landscape of business excellence in Sherman Oaks as businesses continue to seek their position within this dynamic neighborhood. After selecting us, you will unquestionably experience delight and fulfillment.