It is well known that California ranks first in terms of GDP not only nationally but also globally. California has the world's fifth-largest GDP (compared to most sovereign nations). And, as a hub of the San Fernando Valley and an entry point to the Westside and Hollywood, Studio City is quickly becoming a global economic powerhouse.
If you want to increase your income, real estate investments are a good option. Aside from earning a regular income from monthly rentals, the value of your real estate grows over time due to property appreciation. Commercial Real Estate Studio City is an appealing property investment option because it possesses the characteristics that make an area bankable.
Economic Growth
Studio City is regarded as an appealing investment due to its robust economy supported by several industries in entertainment, aerospace, biotech, technology, and business services. This contributes to a stable job market overall. This fact alone attracts more property renters and buyers. Investors will do well to take advantage of this opportunity to generate additional income. And finding economically stable regions is crucial as an investor.
Tourism
Because of its natural wonders, incredible cities, and impeccable beaches, California is the most visited state in the United States, and Studio City is no exception. Studio City is home to a plethora of impressive tourist attractions. People from all over the world travel endlessly to enjoy the spectacular, world-renowned entertainment that Studio City has to offer. People come in droves regardless of the season, and it has maintained a massive appeal.
Population Growth
In terms of population growth, Southern California is among the most populous in the country, second only to New York City. According to the United States Census Bureau, it has 23.8 million residents as of 2019. California's population grows at a rate of.6% per year, with Studio City on its side. A growing population means more demand for rental housing. It also contributes to a consistent supply of workers necessary for a thriving economy. As a result, real estate investors will see Studio City's potential growth over time.
Hot Real Estate Market
Studio City real estate is in high demand. In fact, property sales have increased for the eighth consecutive year. Considering the low mortgage interest rate for the year, buying interest is high. Prices in California have risen by 15%, and a lack of available properties has pushed up property values even further. Right now, it's a seller's market.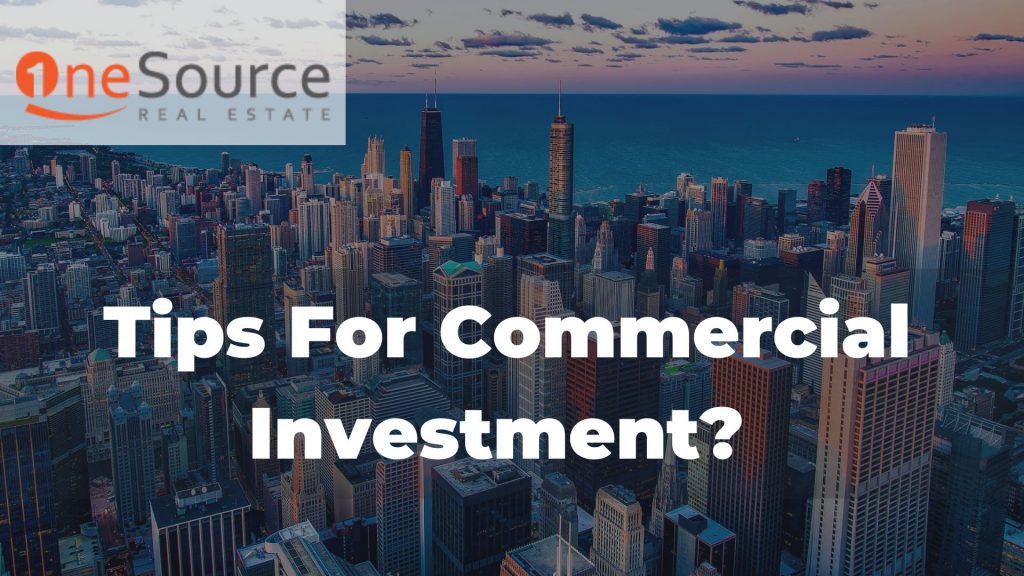 Tips for Commercial Investment in Studio City
Purchasing commercial real estate in California is far more difficult and complicated than most people realize, at least when compared to a few other states. So, here are some of the most important tips to get started with commercial investment in Studio City.
Researching the Property
Before you invest in commercial real estate in Studio City, you should thoroughly understand the current laws that govern this industry, which may also apply to other types of property in the state. If you do not, you risk losing the property to liens, lenders, or other parties with an interest in it.
Land Use and Zoning
As an investor/buyer, you must obtain all property-related documents, including originals and copies of licenses, permits, certificates of occupancy, and so on. Past code violations, along with any pending violations, should be thoroughly investigated.
Surveying the Title
Spend some time gathering a clear picture of the commercial investment in terms of the property's legal description. Inaccurate property recognition can lead to major problems later on. A title company will provide you with not only a commitment but also the ALTA/NSPS land survey, which adds to the title's authenticity.
Encumbrance Certificates
Buyers and investors in Studio City face the same restrictions as sellers when it comes to easements, covenants, and other encumbrances on commercial properties. You may, however, consider this an extra exercise or simply assume that the seller has it ready for your review. The best thing to do is to set those assumptions aside and focus on conducting your own research.
If you are looking for a Commercial Real Estate Studio City, One Source Real Estate has experienced real estate agents who will help you to get the most out of your commercial investments. For more information, visit today.